NEW Introductory Offer 🙌 - Cranial Sacral Therapy 💆‍ - Half Price During June - Was £65 Now Just £32.50 -
Find Out More
Call Us
Phone: 01403 598017
Text Us
Phone: 07795 983870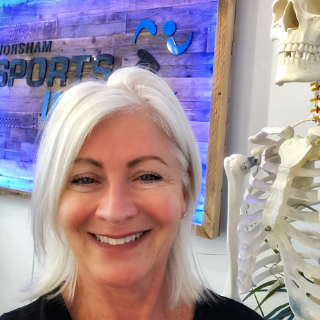 Lesley
Lymphatic Massage Specialist
About Me
Lesley is an extremely experienced therapist who has always had a keen passion for health, fitness and nutrition. In 2006 she indulged her interest in anatomy & physiology by training with the LSSM in Sports & Remedial Massage and is registered with the ISRM. Her career has even taken Lesley to working at the London 2012 Olympics with some of the countries top athletes.
In 2014 Lesley qualified as a Lymphatic Massage Specialist with the VODDER School of Manual Lymphatic Drainage Massage and is registered with MLD UK, the UK's governing body. Lesley loves how effective these treatments are and enjoys being able to make a difference to all her clients lives.
Lesley receives consultant referrals from the Montefiore Hospital Hove and elsewhere, to work on pre & post operative Cosmetic Surgery patients to speed up the tissue healing process, helping to reduce pain, bruising, swelling and scaring. As a manual lymphatic drainage specialist, Lesley's treatments ensure her patients receive the best possible results from their procedures.
Alongside this, Lesley continues to further her training in advanced sports and remedial massage techniques and treats a diverse range of patients from athletes to seniors, office workers to stressed-out mums.
Please note Lesley is not available to book through our online booking system. Please call us on 01403 598017 to make a booking or email us at [email protected]