Call Us
Phone: 01403 598017
Text Us
Phone: 07795 983870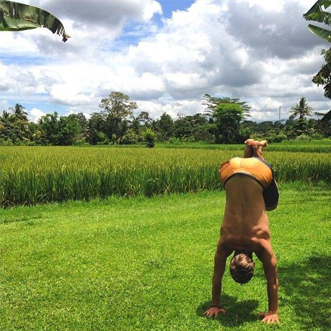 Matt
Yoga Teacher & Life Coach
About Me
Matt is our Yoga, Movement and Life Coach and being the free spirit that he is, provides his services remotely to anywhere in the world. He believes in a holistic approach when it comes to personal health and wellness. Focusing on one aspect of your mind, body or soul will only ever get you so far. In order to truly step into and achieve your highest self, there must be a union between all 3.
Matt has been a yoga instructor for the past 5 years, leading vinyasa classes and more recently, decided to add to his repertoire by becoming a LifeCoach. It's a question we're often asked by our patients A) What is a life coach? And B) Why would I need one?
A life coach is a professional who helps their clients go from where they are now to where they want to be. This can involve a whole host of possible avenues to explore. The beauty of life coaching is that each session becomes completely unique to the client and their individual needs. So whether you're in a place where you're simply wondering what's next, or perhaps you want to clarify how to achieve the life you've always dreamt of, or maybe you're facing a challenge and you just don't know where to start… A life coach might be exactly what you need! Wouldn't it feel good to have someone listen to you for a change?
Someone who sees your full potential and is able to create the environment required for you to realise it too.
Did you know that you are 70% more likely to achieve your goals with a mentor? Isn't that crazy?! If you want any more information on the variety of sessions we can begin to explore together, then check out Matt's website - you never know, it could be the first step towards fulfilling the life you've always wanted.