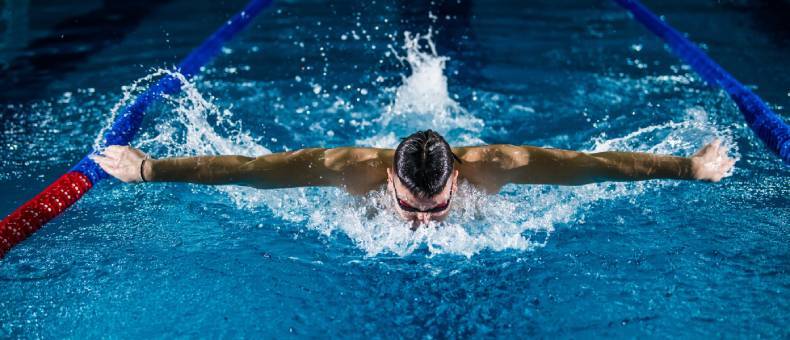 After a difficult last few months of being quarantined, stuck in lockdown and adhering to social distancing, there is finally some light at the end of the tunnel for many of us who are looking forward to participating in our chosen sports again. And while this is a much-needed boost, there are a few considerations that we need to make to ensure that we return to sport safely. Now, when I say this, I am talking about reducing our risk of getting injured upon returning to the field/court/pool etc. The framework for us being able to safely see our team mates or coaches again, and to safely use the facilities and equipment we need has been laid out by the government here with an aim to preventing to infection and spreading of Covid-19.
So, while we all want to put our training gear back on and head off to the scheduled meet, we need to consider a few important points:
1. Are you ready to return to your sport?
What have you been doing since fixtures stopped in March? This is really important when we're looking at returning to sport, after either a period of injury recovery, or after a period of inactivity such as we've seen with the effects of Covid-19. While many of us have been trying to keep fit by running or cycling, or by doing home exercise programmes with random household items (a backpack filled with builders sand has been my personal favourite), it's unlikely that this has been replicating the demands of our sport. Using football for example, the Bundesliga in Germany was the first major European league to resume competitive matches after the league was postponed due to the Covid outbreak. The first weekend saw 14 injuries to these players, who undoubtedly would have been given highly specific, bespoke training programmes from their clubs' medical department before the resumption of full training. Now, its understandable to suggest that the demands of top-flight German football is higher than most of us recreational athletes will expect to return to, but these players are also from a much more athletic population. So to see a big spike in injuries in the first weekend of competitive fixtures is quite notable.
Usually such a break from sport is down to us having sustained an injury, or the break between one season finishing, and another starting. Before the start of a new season of competition the majority of sports will start 'pre-season training', usually around 6-8 weeks before the first competitive fixture. It is quite unclear about whether usual pre-season training will be likely to go ahead in the current 'Covid-Climate', so self-preparation is likely to be needed by many. This is how we should view returning to our sports now, as an early (or late in the last of some sports) pre-season. I mentioned a minute ago about sport being the light at the end of the tunnel, but it's what we do in the tunnel that gives us the best chance of returning to our sport, as well-prepared as possible.
2. What can you do?
This is a difficult question to answer as all sports will have differing physiological and psychological demands, but the best answer I can give is to think about what your role in your sport or team is, and try and replicate that as much as possible. While our bi-weekly 5km runs are an excellent way to preserve some fitness, they won't help our rugby prop-forward too much when faced with the first scrum of the season, so we need to ask ourselves, "what am I going to have to do?' If you are a wide-midfielder in football, your sprinting demands are going to be higher than that of the goalkeeper, and thus you should train for that. If you are playing as a rugby forward, its much more likely that you'll need to prepare for repeated bouts of maximum strength over a few seconds than to train towards your sharp, agile change of direction movements.
What is also important, is that our bodies have had adequate training to deal with these sporting demands. Training to improve sprint time after months without fast running is likely to unravel a few issues, so ensuring the muscle groups that are involved in our sporting movements is extremely important, in this case the muscles in the back and front of our thighs, our calves and the muscles around our hips. Another example of this is if you are a fast bowler in cricket, it would be extremely wise to ensure that fast, explosive upper body movements are well honed before returning to the nets, with the precursor to this being us getting our arms and shoulders nice and strong and mobile.
Now given this present climate is when being creative with making our own fitness equipment can be fun. Backpacks filled with water bottles can be excellent when worn for squatting, lunging and doing press ups, and you can change the resistance with how many full bottles you put in the bag. Elastic therabands can be very useful tools for helping with early strengthening exercises and holding anything with some resistance in your hands can help make most upper body exercises more challenging. Have a play around with what works; but, for a large database of exercise ideas, E3 Rehab have a huge range to choose from on their Youtube page, so they are definitely worth subscribing too (click here and just go to 'Playlists' to find them all - and its free!)
3. How will you know you are ready?
Now, this is the Million Dollar question, and to be honest there isn't really an exact answer. If you can put yourself in the most prepared physical and mental state to return to playing your sport then the likelihood of you getting injured will not be as high than if you were to hop up off the couch from your furloughed hibernation and started charging around the hockey field. In sports medicine we advise our patients and athletes with a mixture of well-researched theories, well-practiced coaching, and in general stuff which has been shown to work well. One of these is the model of acute:chronic workload in sport and its effect on injuries (Griffin et al., 2019) and a tissue capacity model (Cook & Docking, 2015). What these theories (in very basic terms) present is that if we go from not doing much to doing quite a lot - too quickly - then the likelihood of us sustaining an injury is going to go up, and that if our bodies are not adequately prepared for what we want them to do, then we will not meet our sporting requirements, and therefore risk injury. Repeating a previous comment from earlier, all sports have different training demands, so with this in mind I will finish up with some advice for recreational athletes in general. We should look to adhere to a slowly measured training approach, taking into account recovery periods, appropriate nutrition, with regular exercise progressions of strength, stability, speed and power, before leading to more sport specific training.
Only you will know how ready you feel to return to your sport based on how you have prepared, but putting yourself in as good a place as possible to come out all-guns-blazing is - in our opinion - the best way forward. Many happy returns!
Writen by Mark, our Sports Therapist