NEW Introductory Offer 🙌 - Cranial Sacral Therapy 💆‍ - Half Price During June - Was £65 Now Just £32.50 -
Find Out More
Call Us
Phone: 01403 598017
Text Us
Phone: 07795 983870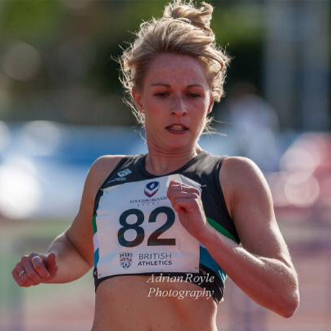 Rebecca
Sports Nutritionist
About Me
Rebecca has always had an interest in Health and Nutrition, being in competitive sport since a young age. She studied an Undergraduate degree in Sport Science and later on studied a Masters in Human Nutrition. Since then she studied further modules in the Science & Treatment of Eating Disorders.
Her interest in food and nutrition really began when suffering with psoriasis in her early teens, a condition she tried everything to fix, including sunbeds, various creams, anything that 'might fix it'. It wasn't until Rebecca started to change her diet, she learnt how food can help with the management of her skin.
As well as psoriasis, Rebecca's sport was another main facilitator in her love for Nutrition. She wanted to learn how to fuel her body and how nutrition could compliment her training and help her to not only perform, but also recover to the best of her ability. She has been working with Chelsea Ladies Football Club since January 2016 and supports the girls nutrition needs throughout injury, games and different training loads.
Since the beginning of 2017, Rebecca also worked in a Recover Clinic for girls suffering with eating disorders. She then joined Lifeworks Community which is part of the Priory Group in June 2017 and continues to work with people suffering from Anorexia, Bulimia, Binge Eating Disorder and EDNOS. Rebecca offers support and guidance through Nutritional 121 Therapy, as well as Educational Groups.
Rebecca is passionate about helping people understand their eating habits, and feel at ease making choices that are catered towards their personal needs and goals. Her nutritional approach follows the belief that everyone is different, but food ultimately is to be enjoyed in a healthy and balanced way.