NEW Introductory Offer 🙌 - Cranial Sacral Therapy 💆‍ - Half Price During June - Was £65 Now Just £32.50 -
Find Out More
Call Us
Phone: 01403 598017
Text Us
Phone: 07795 983870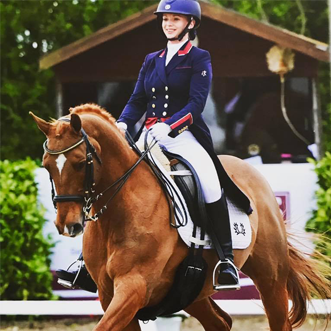 About Me
Cheryl established the Horsham Sports Injury Clinic in 2014 with the aim to provide top class treatment to athletes at all levels and abilities. Through her passion for elite sports performance she has forged close working relationships with some of the best athletes and sporting bodies across the country. Including being the lead therapist for former Formula 1 racing driver, Jolyon Palmer and world famous parkour group, Storror.
Prior to opening the Horsham Sports Injury Clinic Cheryl worked for premiership rugby team, the Wasps which provided her with an invaluable insight into injury management and treatment at the highest professional level.
Cheryl specialises in equine rider injuries. A keen dressage rider herself, having competed to FEI Intermediate I, Cheryl has a great understanding of the stresses riding has on the body. In 2013 she completed groundbreaking research into core muscle activation in Grand Prix dressage riders.
Cheryl is an expert in equestrian rider therapy, rehabilitation and performance analysis and has a profound interest in enabling riders of all disciplines to fulfil their potential. She is currently working closely alongside some of our top British riders and continues to undertake further research into this field. Cheryl now predominately heads up our team, passing her expert knowledge onto her colleagues and ensuring the best possible patient care is always our number one priority.