NEW Introductory Offer 🙌 - Cranial Sacral Therapy 💆‍ - Half Price During June - Was £65 Now Just £32.50 -
Find Out More
Call Us
Phone: 01403 598017
Text Us
Phone: 07795 983870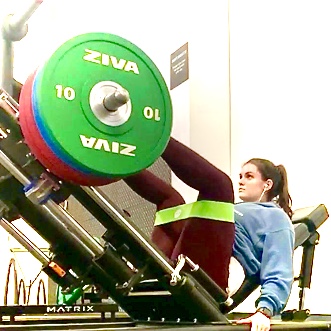 About Me
Emma graduated from Buckinghamshire New University with a BSc (Hons) in Sports Therapy in 2018. She has worked in both private practice and with rugby players of all levels since graduating. Throughout her degree, Emma gained experience in both the clinical setting and academy football, mainly with Watford FC.
She is passionate about getting patients back to "performance level" - whether their performance is putting on their own socks in the morning, or making a crucial tackle safely.
Emma has a patient-first approach and utilises a combination of soft tissue work, dry needling, electrotherapy and mobilisations for pain relief and specific exercises that will easily fit into their daily routine to help a patient back to performance.
When not in clinic or pitch side at a rugby game, Emma enjoys strength training, yoga and swimming.