NEW Introductory Offer 🙌 - Cranial Sacral Therapy 💆‍ - Half Price During June - Was £65 Now Just £32.50 -
Find Out More
Call Us
Phone: 01403 598017
Text Us
Phone: 07795 983870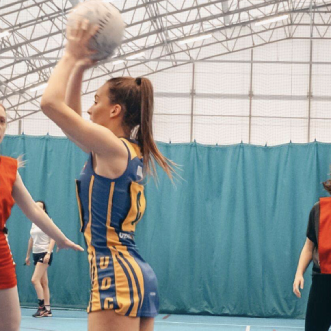 About Me
Nicola graduated from the University of Chichester with a first class BSc (Hons) in Sports Therapy. Having previously gained experience in a wide range of different settings and specialities, she is now enjoying specialising in musculoskeletal physio and also working alongside Collyers College Rugby as the lead Sports Therapist.
Nicola's passion lies within tailoring treatment and rehabilitation programmes specifically to sporting needs, and maintaining a patients motivation to a programme to get the optimum results. She incorporates sports specific exercises throughout to increase patient motivation and adherence to a plan (it also makes it more fun!), alongside soft tissue manipulation and electrotherapy modalities.
Nicola has always believed in the importance of health promotion and injury prevention. Kickstarted by her fantastic background in Martial Arts, starting at the age of 8 years old to becoming a First Dan black belt in Karate & brown belt in Muay Thai Kickboxing. She competed in the WUMA World Championships in 2009 bringing home a 1st place for Kata in her age group.