Call Us
Phone: 01403 598017
Text Us
Phone: 07795 983870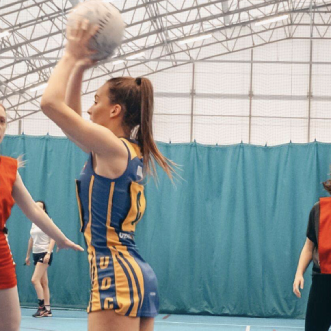 About Me
Nicola graduated from the University of Chichester with a BSc (Hons) in Sports Therapy in 2021. During her time throughout University, Nicola has undertaken a variety of work experience placements and gained experience within two major hospitals in Sussex, private clinic practice, and pitch-side for two football clubs in West Sussex.
Nicola's passion lies within tailoring treatment and rehabilitation programmes specifically to sporting needs, and maintaining a patients motivation to a programme to get the optimum results. She incorporates sports specific exercises throughout to increase patient engagement and adherence to a plan (it also makes it more fun!), alongside soft tissue manipulation and electrotherapy modalities.
Nicola has a fantastic background in Martial Arts, from starting at the age of 8 years old to becoming a First Dan black belt in Karate & brown belt in Muay Thai Kickboxing. She competed in the WUMA World Championships in 2009 bringing home a 1st place for Kata in her age group!